Explore the beach in Denmark
The sea is a free supplier of both nature experiences and ingredients that do good for your body and soul. Many things on the beach can be eaten and used for several purposes. The beach is a paradise for finders, and every single thing you find, has its own quirky history.
But what is it that really lies on the beach? Become wiser with the Beach Detector in your hand, and the experience of nature becomes much larger.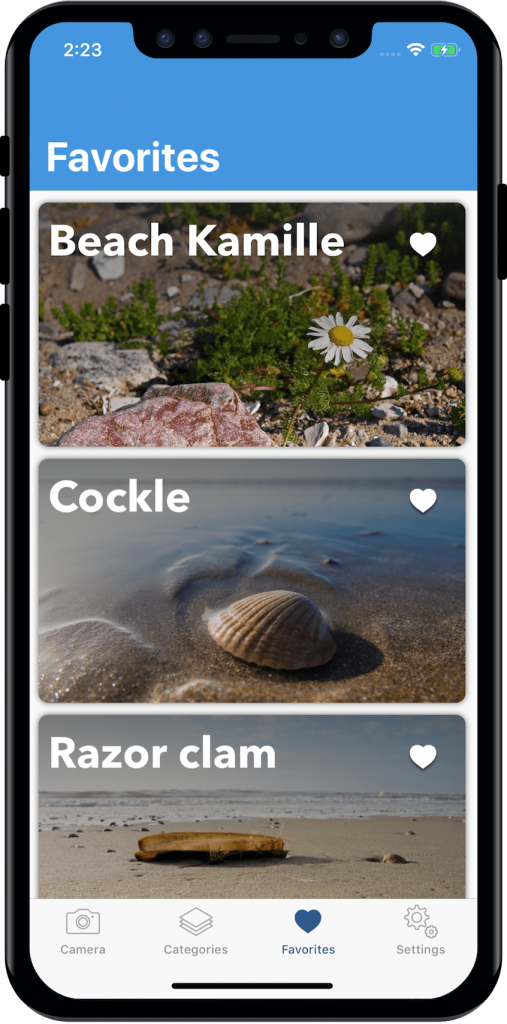 Beach Detector is your own personal nature guide
With Beach Detector you learn about the beach without being too nerdy and in a quick and simple way. Whether you go alone on the beach or with children and family, then with the detector you can extend your knowledge about the magnificent nature we have along Denmark's 7,000 km long coastline. By using the camera in your iPhone, you are provided with information on what you can find on the beach. When using the Beach Detector you will quickly find out that there is a lot more than sand and saltwater on the beach.
When you use the Beach Detector, you contribute to the community. Beach Detector uses Machine Learning to recognize the objects you are shooting. This means that the more people who use the app, the better the app will recognize things. So go ahead and explore the nature and help to help others, gain a greater knowledge of the Danish beaches.