How to get the best results when taking a picture on the beach
Recognition function in the Beach Detector works most safely if you take pictures that are completely unique.
That is, pictures where:
there are no other things in the same picture 

the distance to the object is not too long 

the object is not partially covered by sand

the object is photographed lying on the beach 
This means that you sometimes have to move the object a little out on the beach in an open place to take the most clear picture and preferably close.
Examples of correct and wrong pictures
WRONG
There are other objects in the picture.
CORRECT
The picture is taken close, without any other disturbing objects.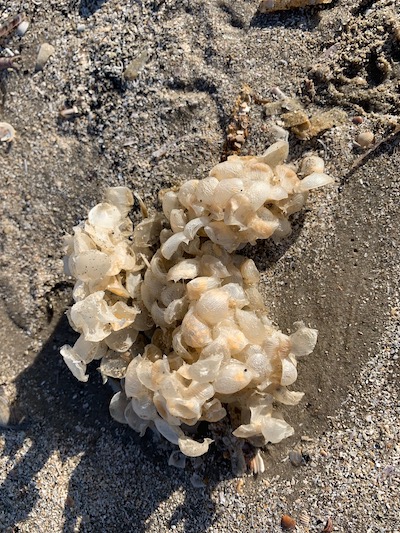 WRONG
The distance to the object is too long.
CORRECT
The picture is taken close.
F.A.Q.
Here you can read frequently asked questions from our users and how to get the best results when using the app to find information about the objects you find on the beach.
Which objects can the Beach Detector recognize?
Jakob
2019-07-30T23:20:51+02:00
Beach Detector can detect and recognize all animals, plants and other objects that you can find on the website and in the app.
Have we forgotten an important animal or another object that belongs to the beach? Then send us an email!